CLICK ON THE PHOTO FOR MORE INFO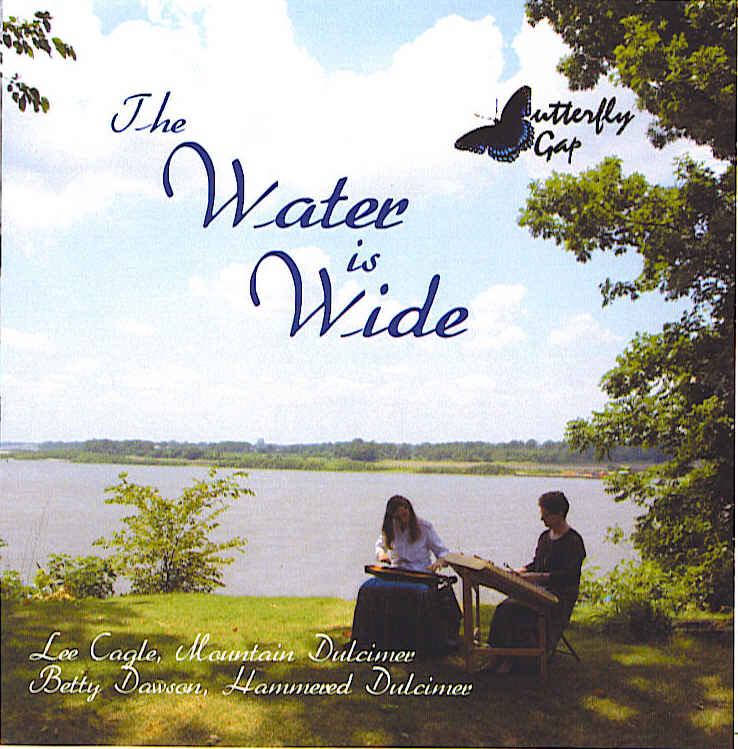 Also available: The Water is Wide Tablature Book for Mountain Dulcimer. Play along with the CD! $15 (plus $4 shipping).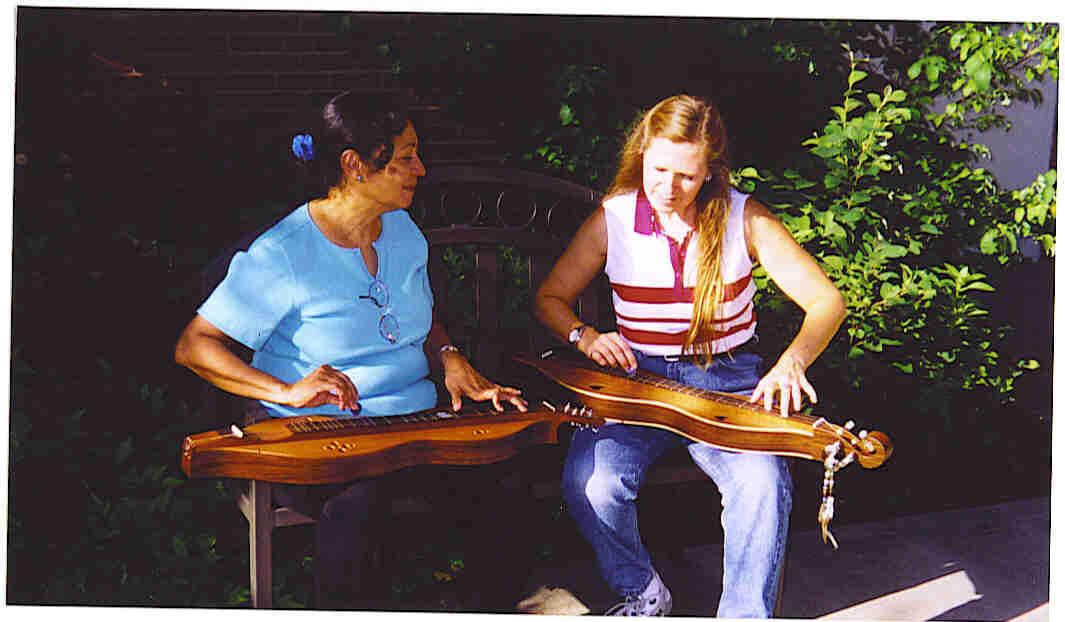 Maag and Lee at Cullowhee, NC
During the summers of 2003, 2004, and 2005, I travelled to Cullowhee, NC, to attend a weeklong workshop on techniques for playing mountain dulcimer. I have met players from as far away as NY, Canada and Australia. Each year brings new and exciting aspects to my playing and teaching. For information about Dulcimer Week at WCU, go to
http://cess.wcu.edu/dulcimer
.
I play a Blue Lion mountain dulcimer by Bob and Janita Baker. You should, too!
I came across but one singer who sang to an instrumental accompaniment, the guitar, and that was in Charlottesville, Va. Mrs. Campbell, however, tells me that in Kentucky, where I have not yet collected, singers occasionally play an instrument called the dulcimer, a shallow, wooden box, with four sound-holes, in shape somewhat like a flat, elongated violin, over which are strung three (sometimes four) metal strings, the two (or three) lower of which are tonic-drones, the melody being played upon the remaining and uppermost string which is fretted. As the strings are plucked with the fingers and not struck with a hammer, the instrument would, I suppose, be more correctly called a psaltery. -- Cecil J. Sharp in his introduction to English Folk Songs from the Southern Appalachians, co-authored with Olive Dame Campbell and published in 1917