A volunteer project to benefit The Church Health Center
The Water is Wide CD can be purchased for $15, with all proceeds being donated to The Church Health Center. To purchase, contact Lee Cagle at 901-877-7763.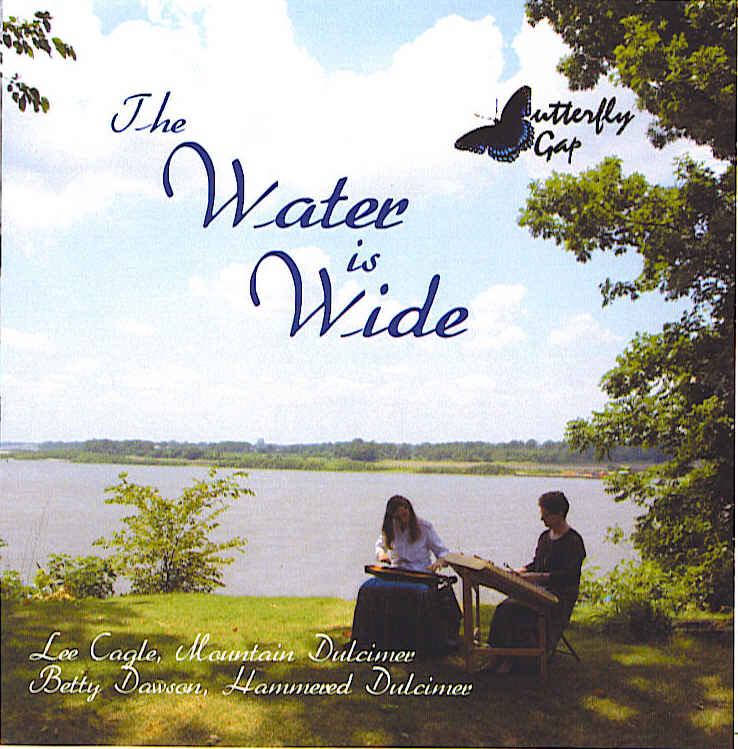 Betty and I are excited about the release of our CD, The Water is Wide. Producing the album was a wonderful experience, and I was so blessed to be able to work with wonderful musicians like Betty, Steve and John. John's engineering and recording were nothing short of a work of art. Many thanks to Jennifer for her photography and graphics work. And Mark and Brandon at AGM were fabulous!
So..... here is the song list for the album. I hope you find some songs that you like.
1. The Water is Wide 2. Slane (Irish trad.) 3. Shenandoah 4. Londonderry Aire
5. Peace Like a River 6. Nonesuch/Tumbalalika 7. Simple Gifts 8. Over the Waterfall
9. Amazing Grace 10. Southwind 11. Sweet Hour of Prayer 12. Blessed Quietness
Also available: The Water is Wide Tablature Book for Mountain Dulcimer. Play along with the CD! $15 (plus $3 shipping). Send check or money order to P.O. Box 224, Moscow, TN 38057.
Listen to Nonesuch/Tumbalalika