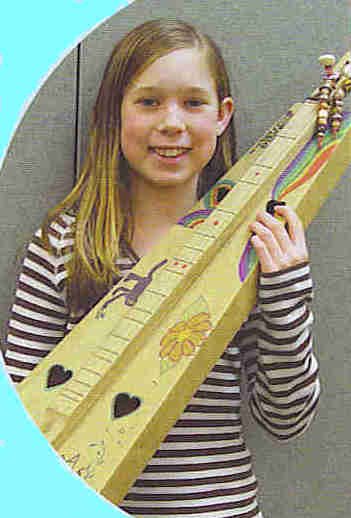 Learn the basics of playing your own music, build your own mountain dulcimer and learn to play!
DATES: June 20 - 24, 2011, 9:00 a.m. to noon
COST: $90 registration; $60 materials fee
LOCATION: Harding Cordova, 8360 Macon Road, Cordova, TN 38018
Open to ages rising 3rd grade through 12th grade. Limited to 12 students.
Registration is through Harding Academy, Cordova. You can download the registration form below, print and mail with your payment.
Registration and scholarship* deadline: June 6, 2011.
Summer Music Camp introduces young musicians to making their own music, using scales to build songs, and learning about timing and rhythm in music using a traditional American folk instrument, the mountain dulcimer. No previous music experience is necessary.

During the camp, students will build their own dulcimer to play and keep. The dulcimer fretboard is uniquely designed for ease of locating scales and tunes. These sturdy and individually designed instruments will allow students to make music for many years.

Each day, students will experience music through instruction by musician Lee Cagle, including music-related stories, crafts and songs, as students learn to express their own creativity with music. Students will also learn about the culture, folklore and music of the Appalachian mountains where the dulcimer orginated.

On the last day of camp, parents and friends are invited to a performance by the students.

The Cedar Glade Mountain Dulcimer scholarship is available to one registered student. Please send a paragraph 25 words or less titled "Why I want to attend Summer Music Camp," along with contact information to MDG, Inc., PO Box 224, Moscow, TN 38057 OR send it via e-mail to Lee Cagle. Scholarship award is presented during the recital on the final day of camp.
*The Cedar Glade Mountain Dulcimer Scholarship is established in honor of Lisa and Buddy Ingram, and is presented to young players who exhibit an interest in American folk music and who display a desire to promote and preserve traditional music. We are excited to have this scholarship available for young musicians.

For more information on the origin of "Cedar Glade," please click here.
Download Camp Registration Form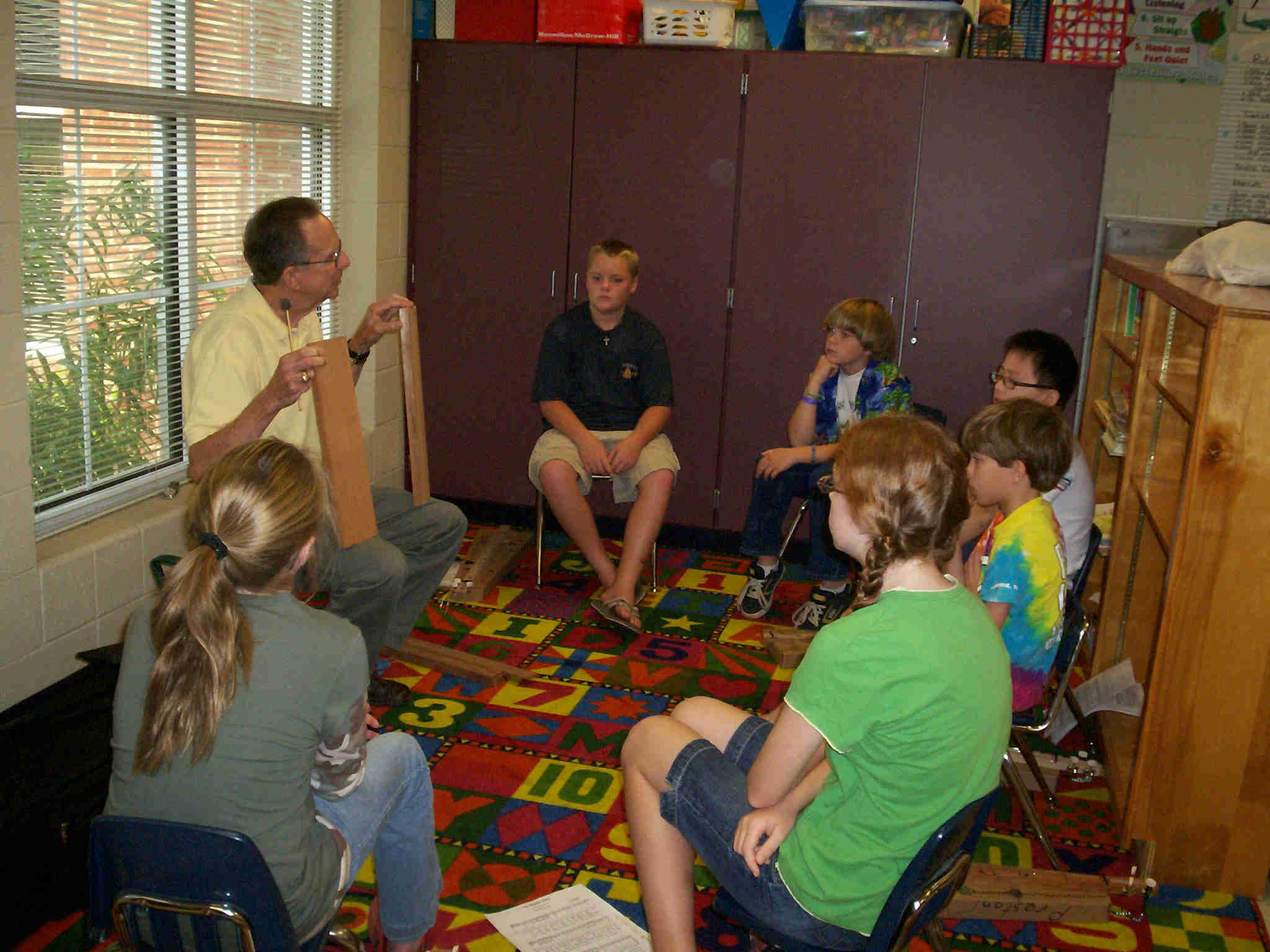 Bob Magowan showing how different woods "ring".
We had a great time at Mountain Dulcimer Camp 2007! We learned great traditional songs like Bile Them Cabbage Down and Go Tell Aunt Rhody.

After decorating and gluing their dulcimers on Monday, the students were able to string their instruments and begin playing on Tuesday. Afterwards, these young musicians really took off with their playing. Several students came back to class on Wednesday and played songs that they had picked out by ear at home.
Bob Magowan, local luthier and dulcimer builder, visited the class and showed them how he builds his beautiful handmade instruments. He talked to the students about different woods and how the type of wood used changes the sound of an instrument.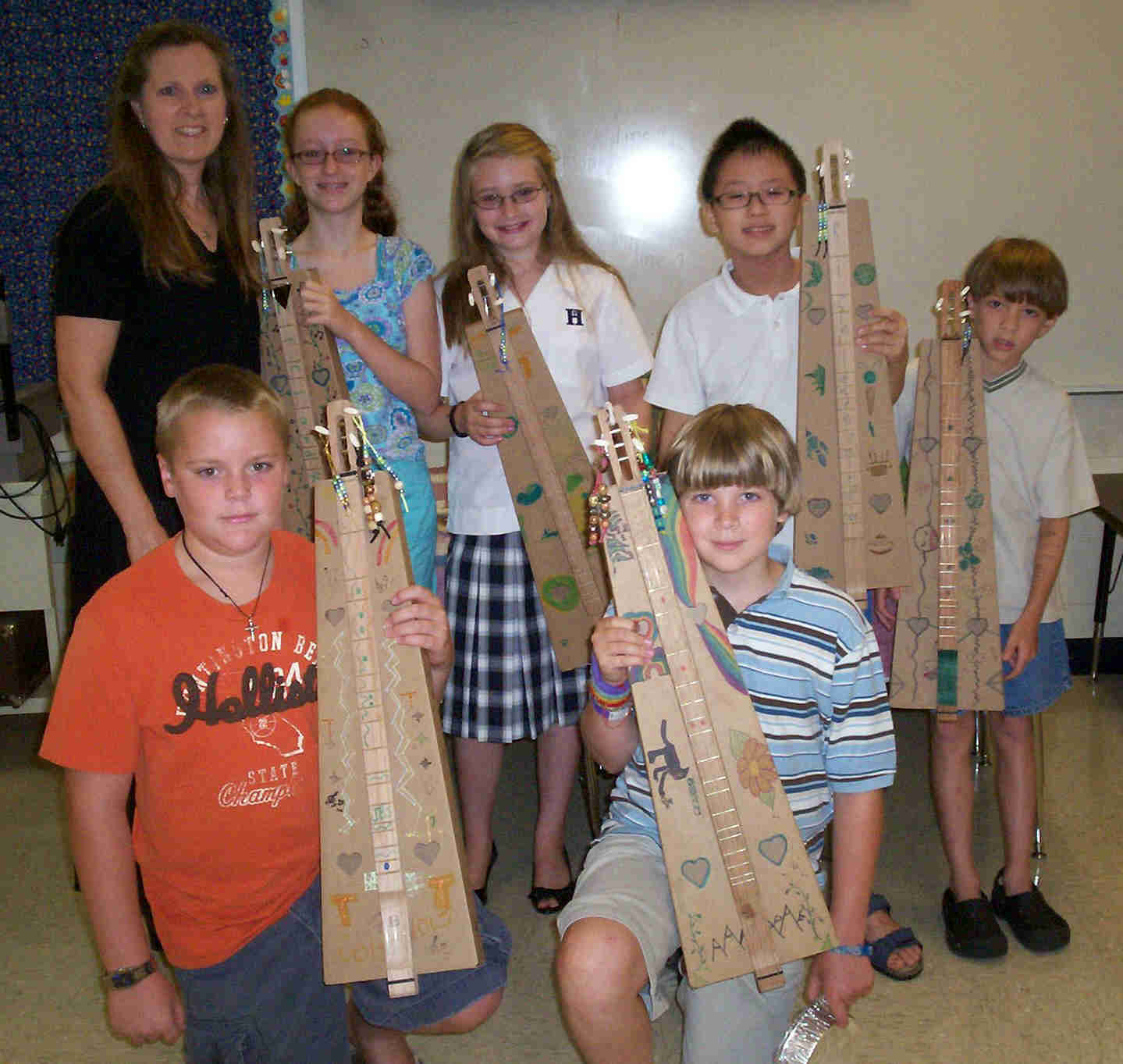 Lee Cagle with students from Mountain Dulcimer Youth Camp 2007