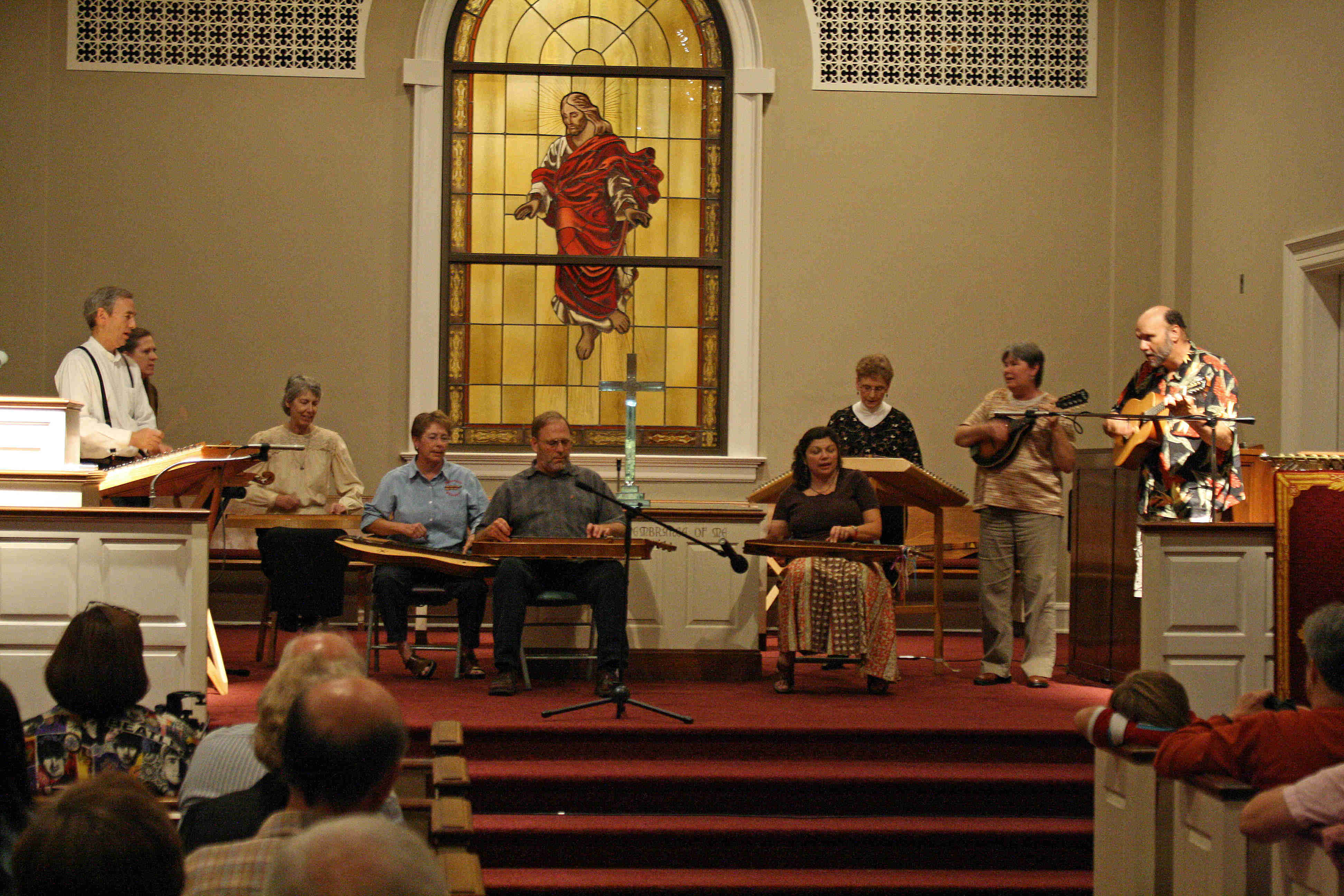 Many thanks to the instructors, vendors, performing artists and many volunteers who worked so hard to support The Memphis Dulcimer Gathering & Folk Festival 2007. The festival could not happen without the support of each of you, and your dedication is very much appreciated.

We had a great time, and pictures will be on the website soon.
We had 51 "full event" registrants, a large group of general public attendees during the mid-day demonstrations, and over 100 at the finale concert on Saturday night.
Winners of the door prizes were:
Sherril Blair -- Rick Thum Traveler model hammered dulcimer
Barbara Reinhardt -- Terry Lewis turned pen
Jae Graves -- Concert CD package (9 CDs donated by 2007 artists)
Thank you to all who donated prizes!
Special thanks to Fiddler's Green Music Shop for sponsoring this year's festival, to Lindenwood for the use of their fabulous space, and to Loyal Murphy, James Greene and Marie Kirby for photographs of the entire event. Last, but far from least, thanks to Betty Dawson, who dedicated many hours making sure that all details were covered and that everything went smoothly for the entire weekend. Betty's dedication, support and friendship were the cornerstone of this year's festival.
If you were not able to attend this year, it is not too late to make plans for next year. The dates for The Memphis Dulcimer Gathering & Folk Festival 2008 are September 26 & 27, 2008. We are excited to announce that Rick Thum , Jim Miller and Lee Cagle will return next year, along with Aubrey Atwater , Steve Eulberg and Betty Dawson. Watch this website for updated information about other instructors and the location for next year.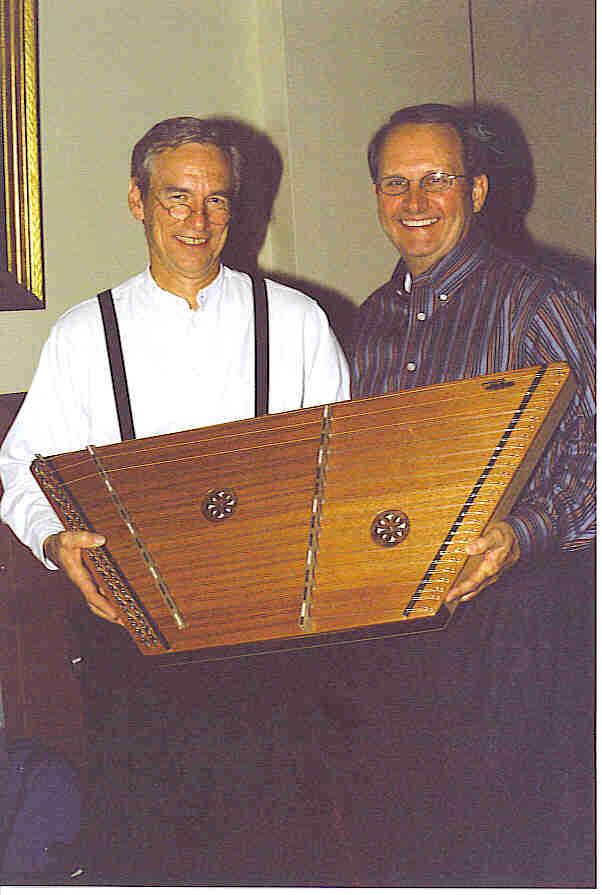 Rick Thum with Bob Hastings, 2006 hammered dulcimer winner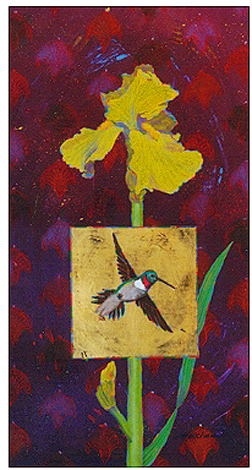 Annabelle Meacham print
Sherril Blair, 2007 HD winner