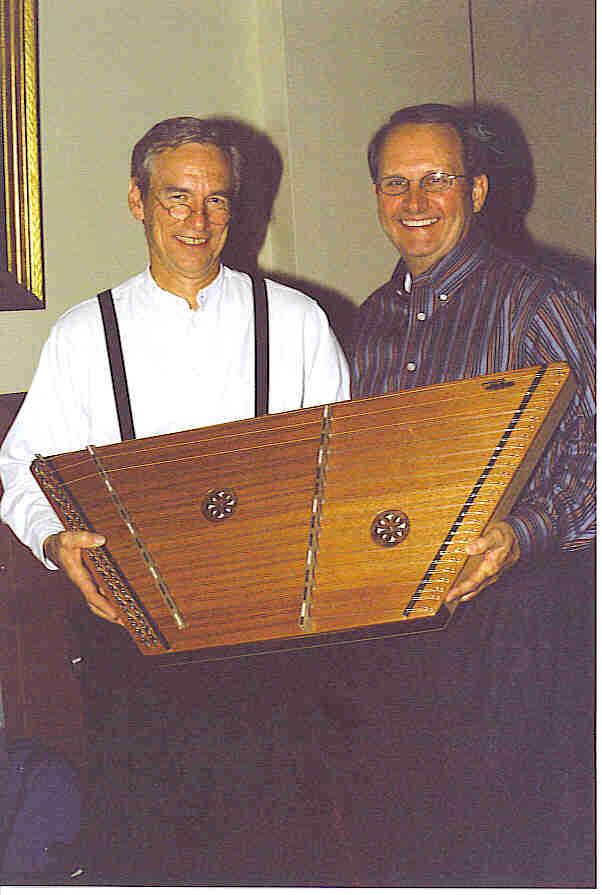 Bob receiving his new dulcimer from Rick Thum
What a great time this year's festival was!! I cannot wait for next year. Plan to be here September 28 and 29, 2007!

Many thanks to all of the volunteers and participants who made the festival work so well! We couldn't do it without each and every one of you!

Thanks to Rick Thum for his donation of a Rick Thum hammered dulcimer to help with the costs of the festival. Thanks also to Fiddler's Green Music Shop for helping to sponsor this year's festival.

If you have pictures you would like to share, please send them on a CD to Lee Cagle, P.O. Box 303, Ellendale, TN 38029. If you have just one or two, you can send them to me by e-mail by clicking on "Write to Lee" at the top of the page. Many thanks!
Many thanks to Marie, James, Nick and Deb for sending pictures!!!
If anyone else has pictures, please let me know.
x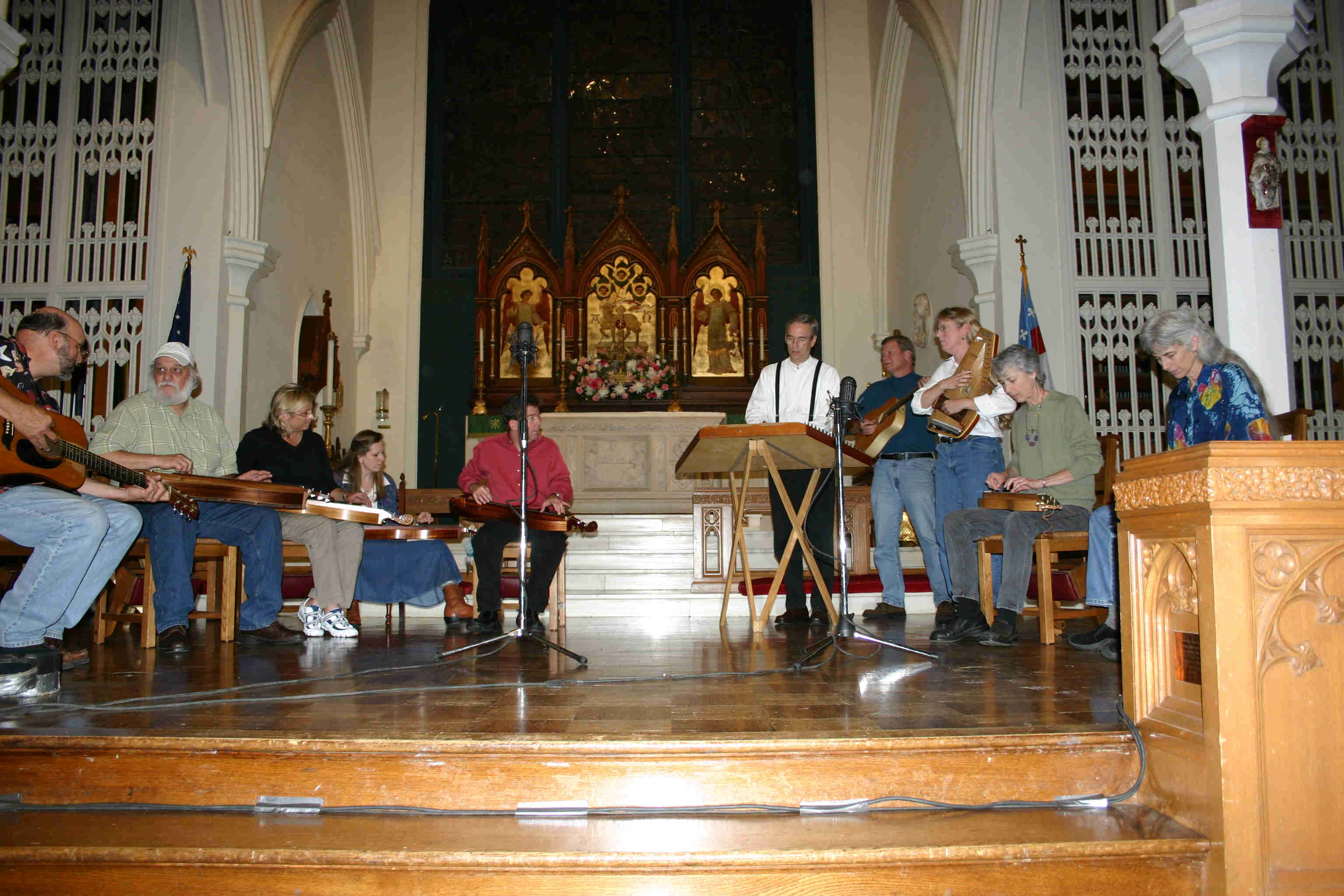 Jim, Don, Carla, Lee, Larry, Rick, Bill, Karen, Larkin, Janita